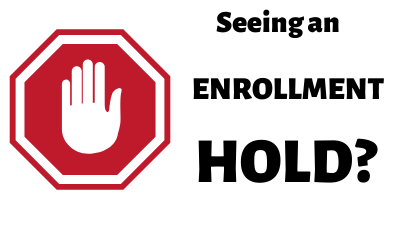 Students with holds will see a checklist in their MyUCSC portal. The checklist shows how to remove the hold. Learn how to use the checklist here. If you have questions, contact us through Health e-Messenger by sending a message to "Immunization Clinican."
What is the immunization requirement? 
All incoming students (undergraduates, graduates, transfers, and re-admits) are required to comply with the UC-wide Immunization and Tuberculosis (TB) risk screening requirement. The requirements are also known as "medical clearances."
If you don't meet this requirement, you can't attend classes. 
Please make immunizations a high priority! Without them, a hold will be placed on your registration. You won't be able to register for classes. 
When should I get the immunizations? 
The deadline to meet this requirement is before you arrive on campus.
How do I get started? 
We recommend starting right away. Here's what to do.
Gather your vaccination records and compare them to the UC Immunization requirements (also translated into Mandarin by UC Santa Barbara). Click here for an immunization/screening quick reference graphic. See a healthcare provider to get any missing vaccinations. 
Read the instructions here. They will explain how to use Health e-Messenger to give us your data. 
Enter your data on Health e-Messenger in the MEDICAL CLEARANCES section. Unfortunately, we can't accept your records through email, fax, etc. Always use Health e-Messenger. It's secure!
Check your compliance status 24 hours after you send us your data. If you have questions, use Health e-Messenger (not email or phone) to contact us securely. 
How much do the vaccines cost?
Most insurance plans, including UC SHIP, pay 100% for vaccination costs. If you choose to do a blood test (titer) to prove your immunity, you might have to pay part of the cost. The Student Health Center does not bill other insurance providers.
All students (including those with UC SHIP) can get mandatory and non-mandatory vaccines at Safeway, Walgreens, or Rite-aid. Be sure to upload your documentation after you get vaccinated. Learn more about how to upload your documentation here.
Where do I find my immunization records?
Click this image for an example.
What if I don't have access to my immunization records?
If you think you've been vaccinated but don't have records, you can get titers to determine your immunity. The test results will show if you are immune to specific diseases. Ask your healthcare provider about titers before you come to campus. The Student Health Center can do titers for students who can't access them before school starts. 
What if required vaccines aren't available in my country?
If you can't access a required vaccine, get them at the Student Health Center after the first day of the quarter. If you get to campus early, check Health e-Messenger to find out if we're having early vaccination clinics. To see upcoming vaccine clinics, log into Health e-Messenger at studenthealth.ucsc.edu with your gold password, then choose Appointments. Be sure to read all special instructions in red before making your appointment.
How can I get a TB screening for an internship, volunteer position, or work-study job?
These situations have a special process. Don't use the process mentioned above for new students trying to meet mandatory TB requirements. Here's what to do instead:
If you have UC SHIP, a TB blood test is 100% covered. Use Health e-Messenger to request a TB screening from the Student Health Center. Log into Health e-Messenger (studenthealth.ucsc.edu) with your Gold password. Select Messages, then New Message, then TB Risk Assessment for Programs, Job requiring TB Clearance, Volunteering. Complete the form and click Send. 

We will review the form and send follow-up instructions via secure message within two weeks.

If you don't have UC SHIP, ask your off-campus provider for a screening. The costs will depend on your insurance plan.
Forms & Additional Information
Forms
Additional Information